Vacation homes for sale in Orlando
The amount of vacation homes for sale in Orlando especially in the Disney area can appear overwhelming at first. There is a wide choice of wonderful vacation homes for sale, especially the new construction resort communities.
You will see a range of pool homes, vacation villas and townhomes in stylish resort communities. They are moments away from amusement parks, world class golf courses, superb shopping and quality schools.
NEW FOR 2023
We have five new resorts which are launching now. All communities are located in PRIME vacation home territory close to the theme parks.
The Solara at Westside Resort Community will include more than 900 lots, and will feature resort-style amenities, town homes and single-family homes. Phase 3 is now launching.
The property is in Osceola County near the Four Corners area and Walt Disney World.
Windsor Cay Resort Disney is a new vacation home community where short term rentals are permitted.
The community is only 8 miles from Disney and the theme parks. Upon completion Windsor Cay Resort will boast a total of 692 new homes. These will include a mix of townhomes and single family pool homes. The community boasts a huge range of amenities which will entertain you and your guests. The clubhouse will be the focal point along with the the huge resort style swimming pool.
Paradiso Grande Resort in Orlando is a new vacation home community located very close to Disney. It is located right down the street from Sea World on I-Drive.
Paradiso Grande Resort offers 10 types of floor plans. The floor plans have between 2 and 2 stories.
The vacation home at Paradiso Grande Resort offer floorplans of 5 through to 15 bedrooms, boasting 5 to 16 bathrooms. The homes range between 2,913 SqFt and 6,374 SqFt, and between 2 and 3 garage spaces.

ELEVATED AT SONOMA
Elevated at Sonoma near to Disney is the newest sub-division at the extremely popular Sonoma Resort in Kissimmee.
Sonoma Resort is in a great location with The Loop and entertainment centers which is just minutes away. The resort places you in the middle of shopping and dining options galore. Sonoma Resort's easy access to all the major highways and local roads puts you at the heart of Orlando's extraordinary attractions.
A brand new resort of single family vacation homes, townhomes and condos. Full concierge services for you and your guests will make this a very popular vacation home community. A great location, plus a wide range of floor plans at affordable prices.
Read more about Visions Resort Orlando
 There is no better place on the planet to own a property which you can use and receive a very healthy cash flow.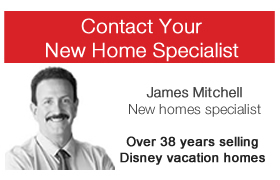 As you start to look at buying vacation homes near Disney Orlando, the only dilemma you may find yourself with is what to buy. Call it what you will, a holiday home, vacation villa, a pool home or even a town home, there are literally hundreds of floor plans from which to choose. We know that at least one will fit you budget and meet your criteria.
We are an established real estate company (35+ years) specialising in buying and selling vacation homes near Disney, Orlando. You only get to be around as long as us if you and your clients are successful.
Our primary objective to find out from our clients is how you want to use the property and what are your expectations.
A second home for you and the family
An investment which will provide regular cash flow
A little of both
For the majority of our clients the answer is 'a little of both'. They want to use the property several weeks each year with the family and rent it out for the remainder of the year.
Click on the map to enlarge
Value for money which can't be beaten
Orlando has always attracted international buyers in huge number in addition to the national market.
The vacation homes market in Orlando is much more affordable than many other popular destinations.
Orlando welcomed over 68 million visitors in 2016. Approx 2 out of 3 visitors to Florida, stayed in Orlando.
The buying process is straightforward and the lifestyle is one to be envied.
Discover the best new Orlando vacation homes for sale near Disney.
International buyers are seizing the opportunity to buy vacation homes in Orlando, Florida many of whom are buying with cash. These opportunities to buy houses for sale in Orlando are attracting international buyers who typically would spend much more per square foot to invest in rental properties, second homes homes or luxury apartment in most major cities around the world
Contact Us
Email: [email protected]
Tel Orlando: (+1) 407 383 1051
Tel Europe: (+34) 647 952 268